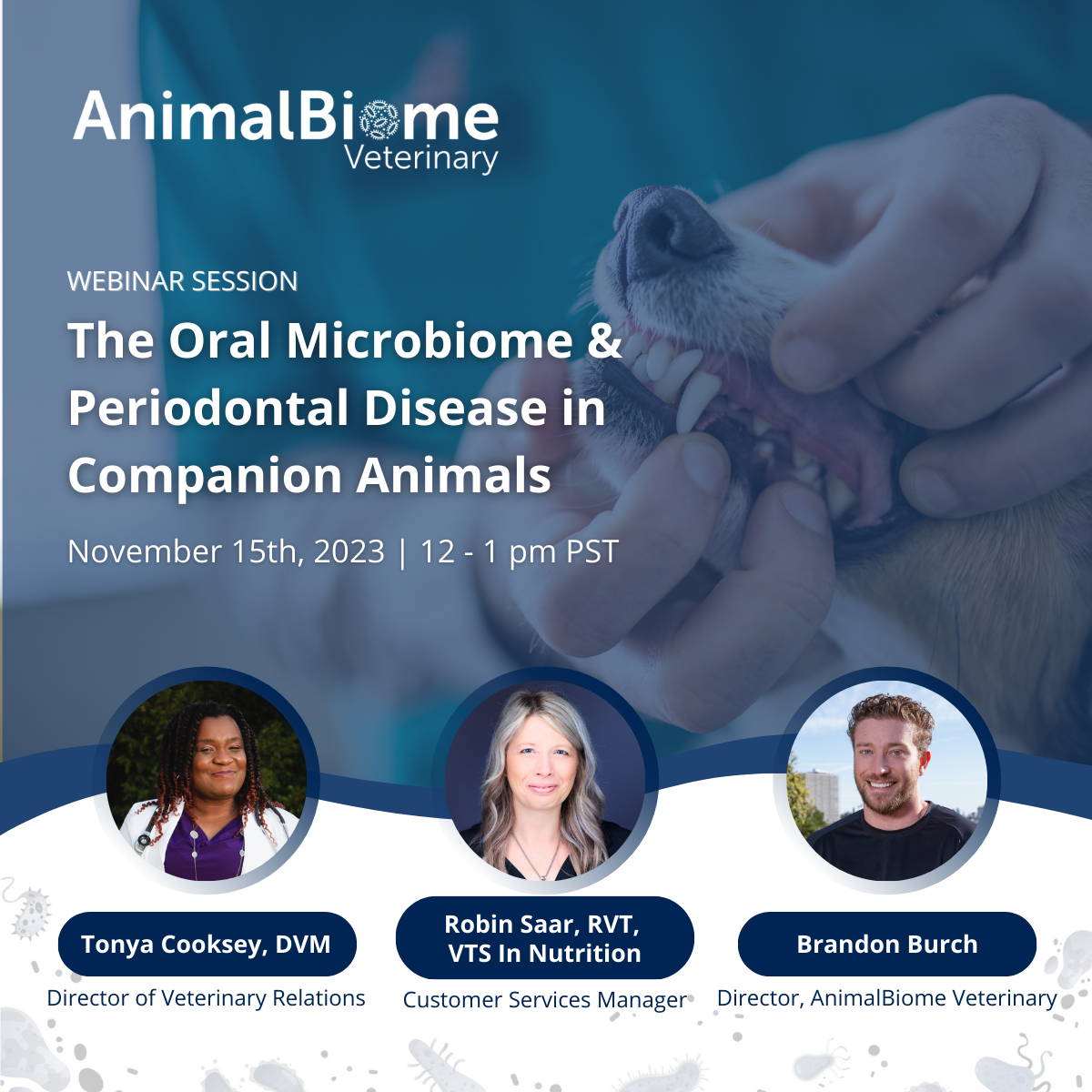 The Oral Microbiome & Periodontal Disease in Companion Animals
Wednesday, November 15th, 2023 at 12pm PST
Join us to learn about:
The components and stages of periodontal disease
Influence of the oral microbiome on stages of periodontal disease
Oral microbiome influence on health
Proactive ways to improve patient health
Microbiome Munchies: Gut-Ready for Nutrition
Wednesday, October 4th, 2023 at 12pm PST
Join us to learn about:
How nutrition supports the GI barrier system
How nutrients support the host versus the microbes
How feeding transition plans can better support microbial shifts
Get 1 hour of RACE-approved CE when you attend the live session.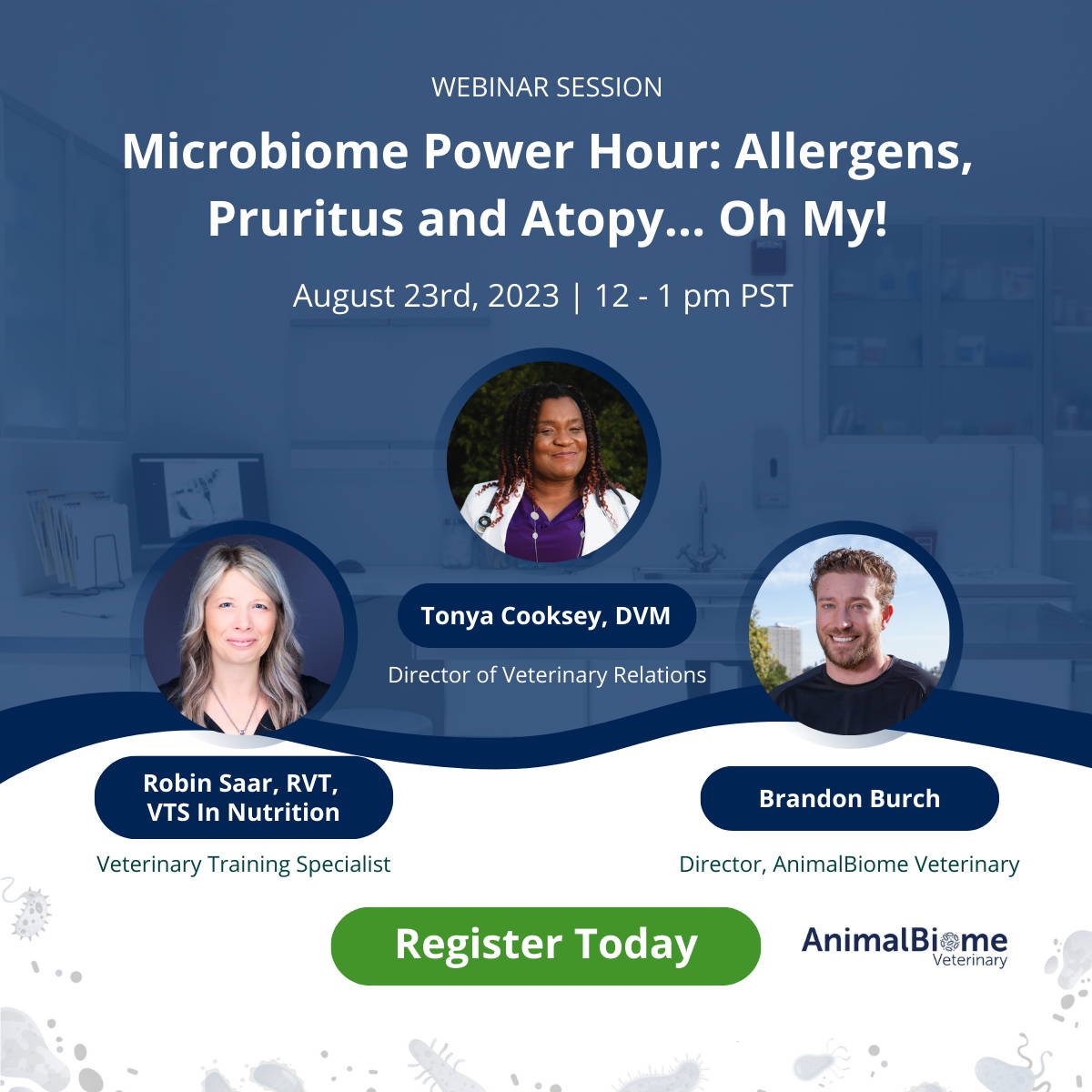 Microbiome Power Hour: Allergens, Pruritus and Atopy… Oh My!
Wednesday, August 23rd, 2023 at 12pm PST
Join us to learn about treating dermatological conditions using microbiome medicine. We will share the current outlook on skin cases in the US, symptomatic vs targeted treatments, peer-reviewed research on gut and skin health, and you'll have the opportunity to participate in a Q&A session with Dr. Cooksey and Dr. Basak-Smith.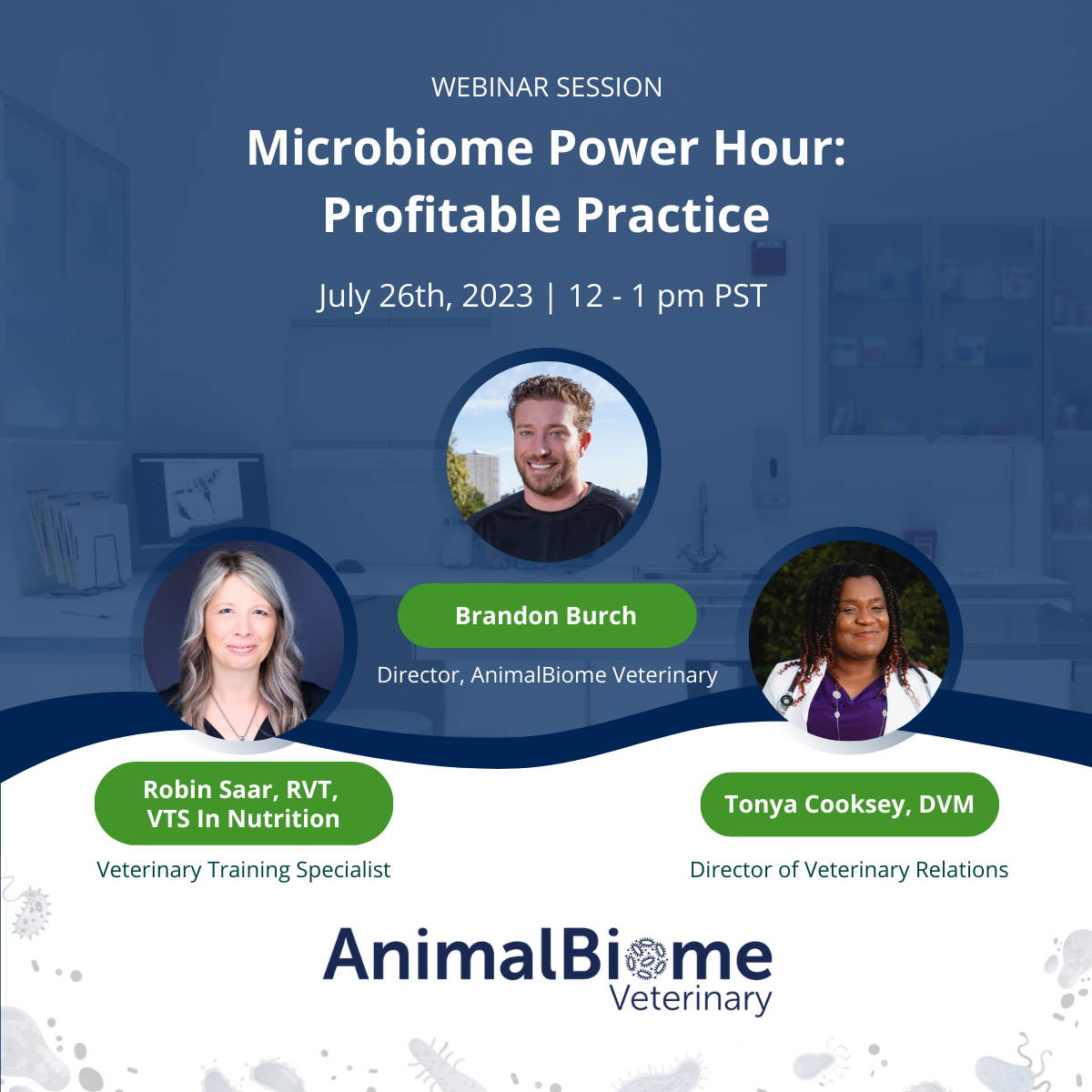 Microbiome Power Hour: Profitable Practice
Wednesday, July 26th, 2023 at 12pm PST
Join us to learn about the current veterinary market insights and how you can use microbiome medicine to help your practice increase profit and efficiency. We will share a YTD Profit Analysis with Animal Medical Center or Redlands, and you'll have the opportunity to participate in a Q&A session with Dr. Aronson, the owner of PAWS Tucson.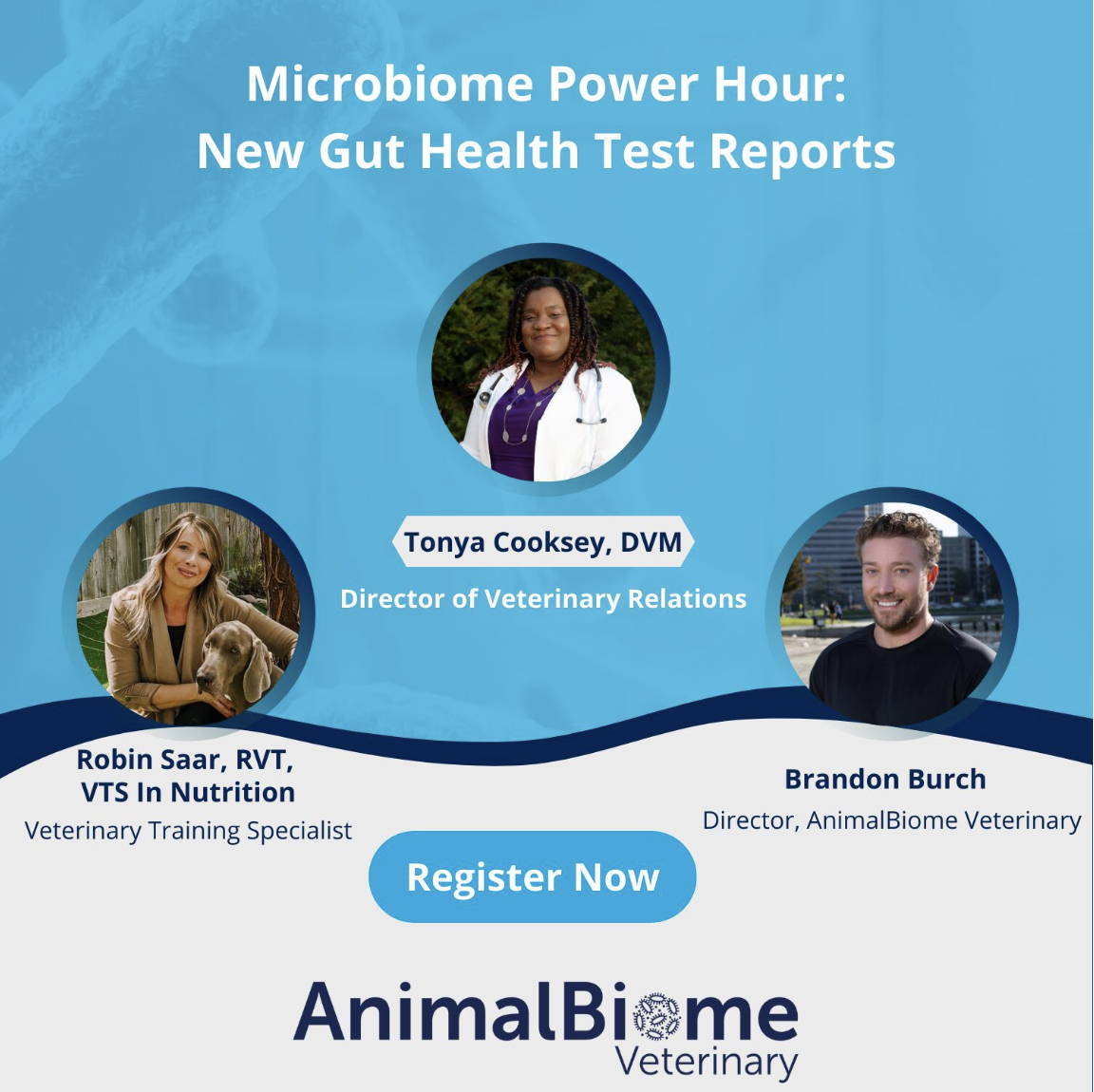 Microbiome Power Hour: Gut Microbiome Reports
Wednesday, June 21st, 2023 at 12pm PST
Join us for a 1 hour event with our AnimalBiome Veterinary Team. This month's discussion will cover our new Gut Microbiome Reports, followed by a general Q & A session.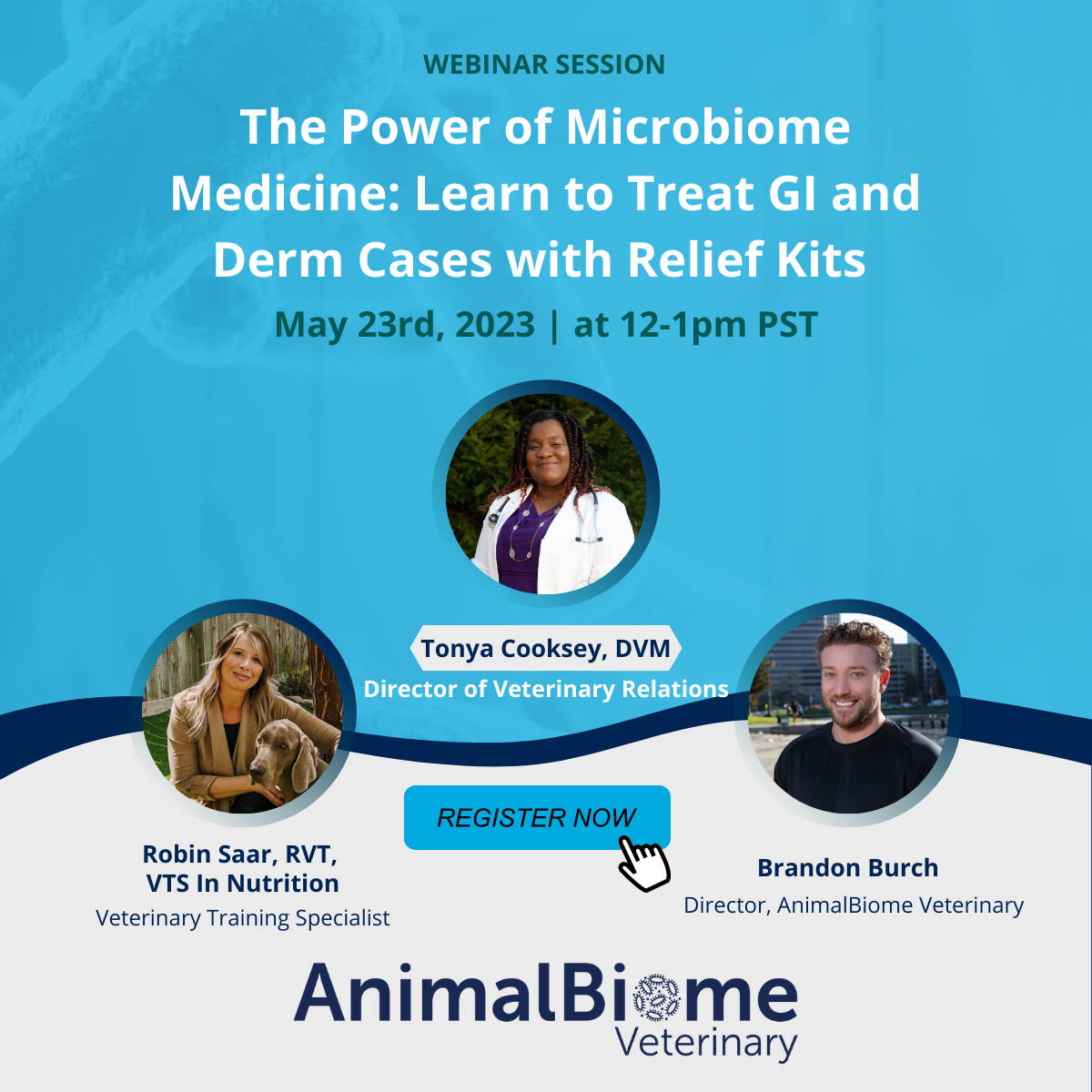 Microbiome Power Hour: Relief Kits
Tuesday, May 23rd, 2023 at 12pm PST
Live webinar and Q&A with Dr. Cooksey and the team at AnimalBiome Veterinary. Topics discussed include product use for GI/Skin Kits, clinical research of active ingredients in both supplements and a sneak peak of next month's spotlight topic - Gut Health Test Release!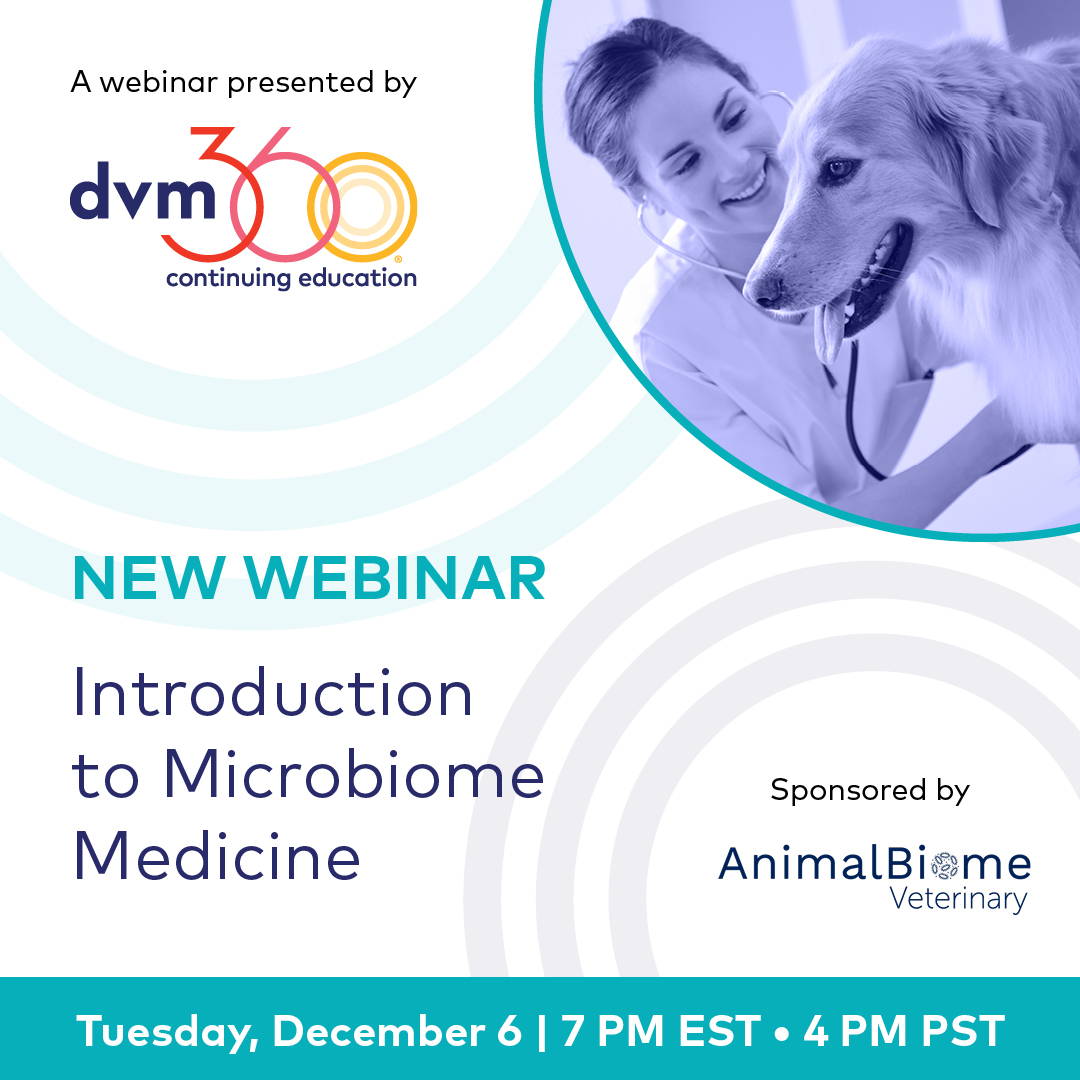 DVM360 Introduction to Microbiome Medicine (CE)
Tuesday, December 6th, 2022 at 4pm PST
This course will cover an introduction to Microbiome Medicine. We will discuss the concept of microbiome medicine and review examples including antibiotics, probiotics, prebiotics, phage therapy, and fecal microbiota transplantation. We will discuss how veterinarians can evaluate the intestinal microbiome of their patients and its current clinical utility. We will discuss in detail microbiome therapeutics and review evidence-based examples for small animal practice.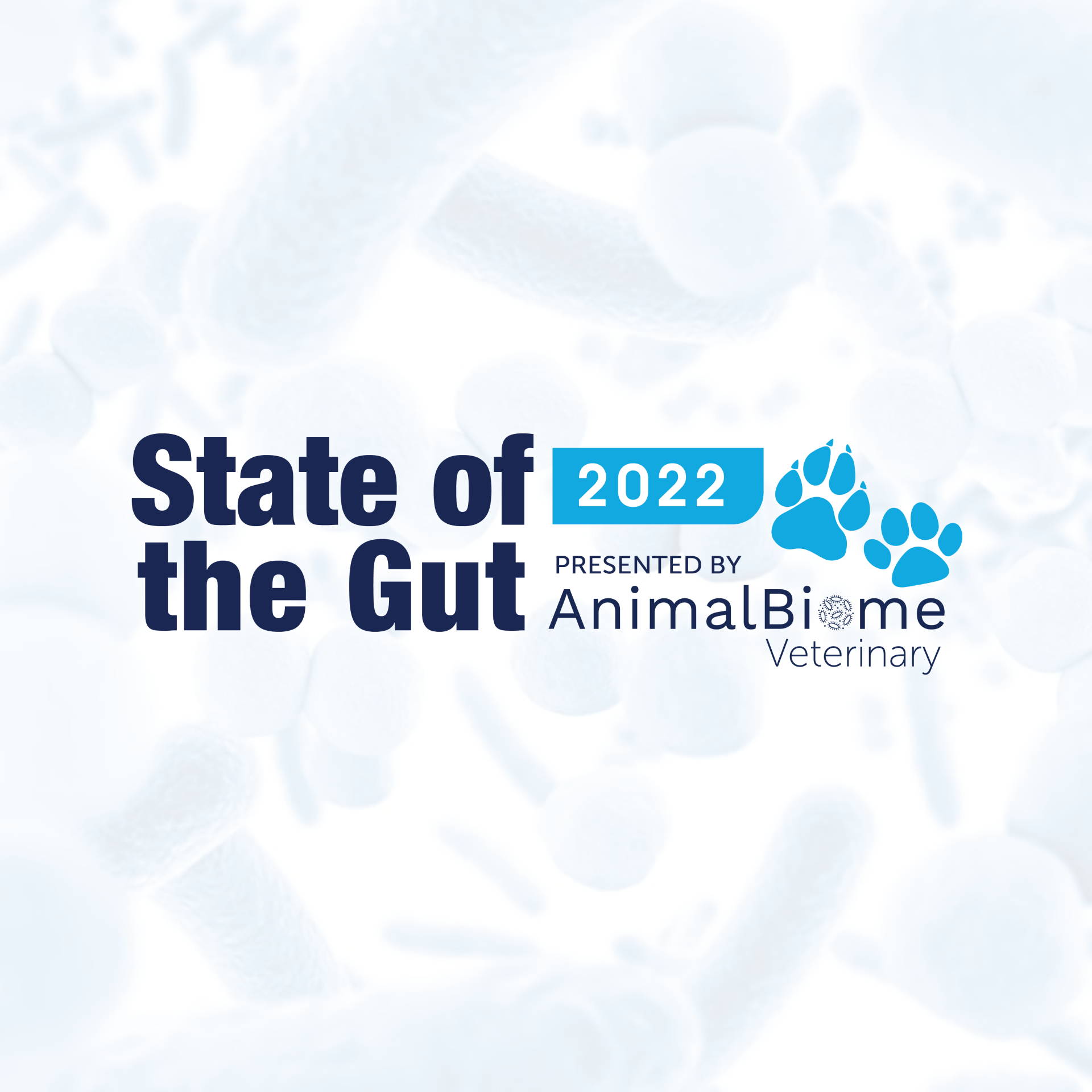 2022 State of the Gut Report with Live Q&A
Wednesday, September 28th, 2022 at 8am and 12pm PST
AnimalBiome Veterinary will introduce our 2022 State of the Gut™ Report. Using seven years of information gathered from our microbiome database and a first-of-its-kind survey of cat and dog clientele, we focused on key areas of gut health as it relates to the veterinary community. Download the report here.
AnimalBiome Veterinary Launch Announcement with Live Q&A
Thursday, February 17th, 2022 at 9am and 1pm PST
Join AnimalBiome co-founders Holly Ganz, PhD and Carlton Osborne along with the AnimalBiome Veterinary Team in a webinar to discuss the launch of our new veterinarian website AnimalBiome.vet, new wholesale programs for vets, and new veterinarian-exclusive product line.
AnimalBiome Veterinary will be exhibiting at the following conferences in 2023.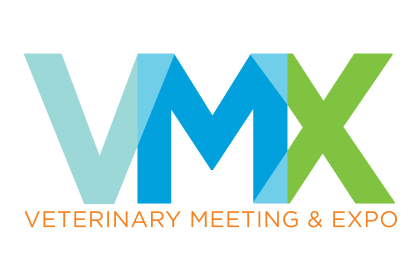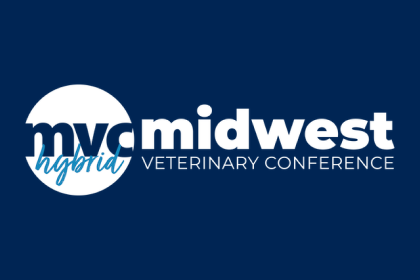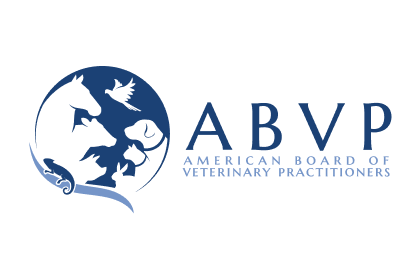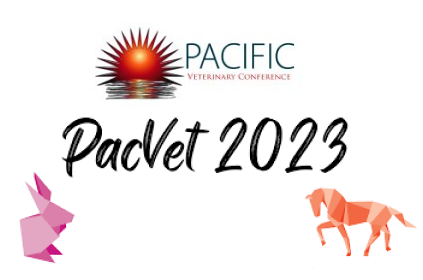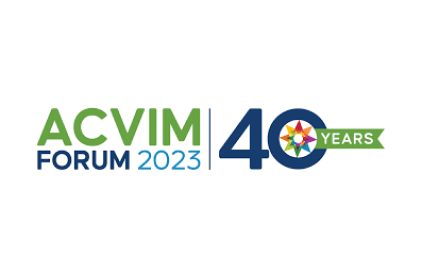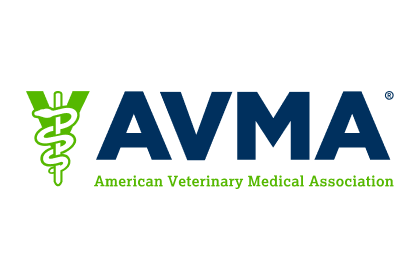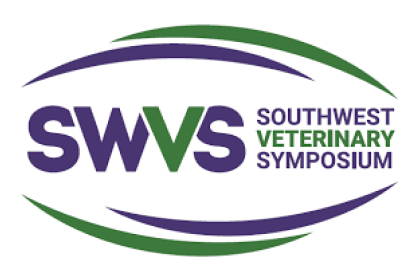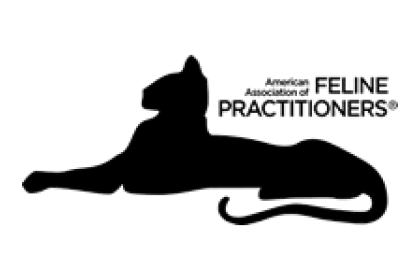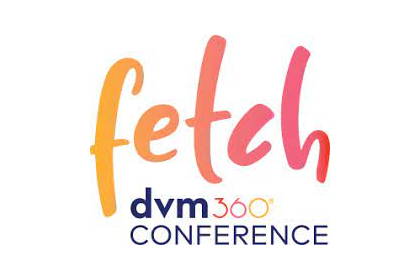 August 28, 2018, SF Business Times
A handful of companies have focused over the past decade on humans' gut microbiome, where a balance of bacteria keep us healthy. Now AnimalBiome of Oakland is applying its learnings in cats and dogs.