Come visit us at Booth 210.
You can find AnimalBiome Veterinary Austin Vet 2022 resources here.
Learn How We Take the Guesswork Out of Diagnosing GI and Skin Conditions
Come visit us at Booth 210 For A Free Gut Health Test*
*Limited to the first 250 attendees
A Program That's Right For Your Practice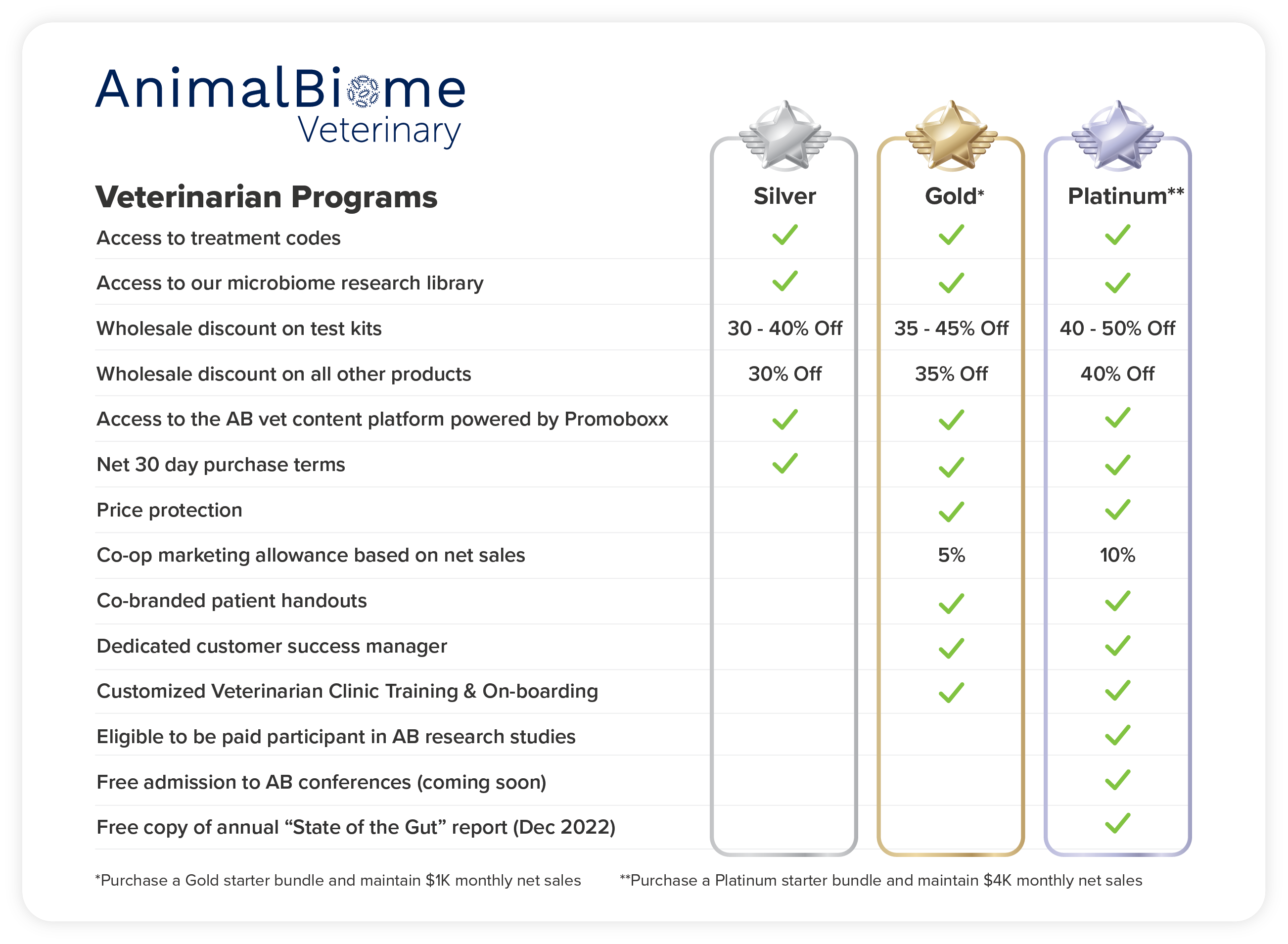 All veterinarians who were customers of AnimalBiome prior to December 31, 2021 will have Silver level privileges with 40% wholesale discount until December 31, 2023.
---
---
This white paper discusses the promise of fecal transplants in veterinary practice. See our Research Library for more research papers on the gut microbiome.
---
Read about how we source and screen fecal material from donors for our Gut Restore Supplements and enema products.
---
Schedule a demo with Glen Netter to learn more about incorporating microbiome science into your practice and improving patient outcomes.
glen@animalbiome.vet